<![if !supportEmptyParas]> <![endif]>
23
SUSSEX POLICE COVERED UP CALLS MADE FROM 318 SOUTH COAST RD

  

AT TIME OF MURDER
BT RECORDS OF CALLS MADE ARE MISSING FROM MAY 1996 FROM 318 SOUTH COAST RD 01273 589581 IN THE NAME OF J. WOWLOWIZ MAY 1996 TO OCTOBER 1996 .
SUSSEX POLICE REMOVED THESE TO COVER UP MURDER AND FRAUD AND WHO WAS CONTACTED FROM THAT NUMBER WHY??? THEY CAN NOT SAY THEY FORGOT SEE APPEAL PAPERS
I CONFIRM THAT CALLS WHERE MADE FROM THAT NUMBER ON 5 JULY 1996
OCTOBER 1996 THEN CHANGED TO MARK THOMAS 01273 586413 FALSE ID REAL NAME WAYNE SMYTHE SEE FALSE ID BELOW THIS CRIME WAS ALSO COVERED UP BY SUSSEX POLICE
CAN TAKE A MINUTE TO LOAD
THIS IS DOCUMENT SHOWS HOW EASY IT WAS FOR MARK SLADE TO GET A IDENTITY FOR A CRIMINAL.
NOTE THIS IS A GENUINE IDENTITY BUT FALSE SO IF PUT IN TO A POLICE COMPUTER IT WOULD COME OUT AS CLEAN .
BUT A FULL INVESTIGATION IS NEEDED IN TO THIS CRIME TO FIND OUT HOW IT WAS SET UP.
PLUS WHY SUSSEX POLICE COVERED THIS UP THIS CRIME
Note/ THIS READS DAY & NIGHT GUARDS 318 SOUTH COAST RD PEACEHAVEN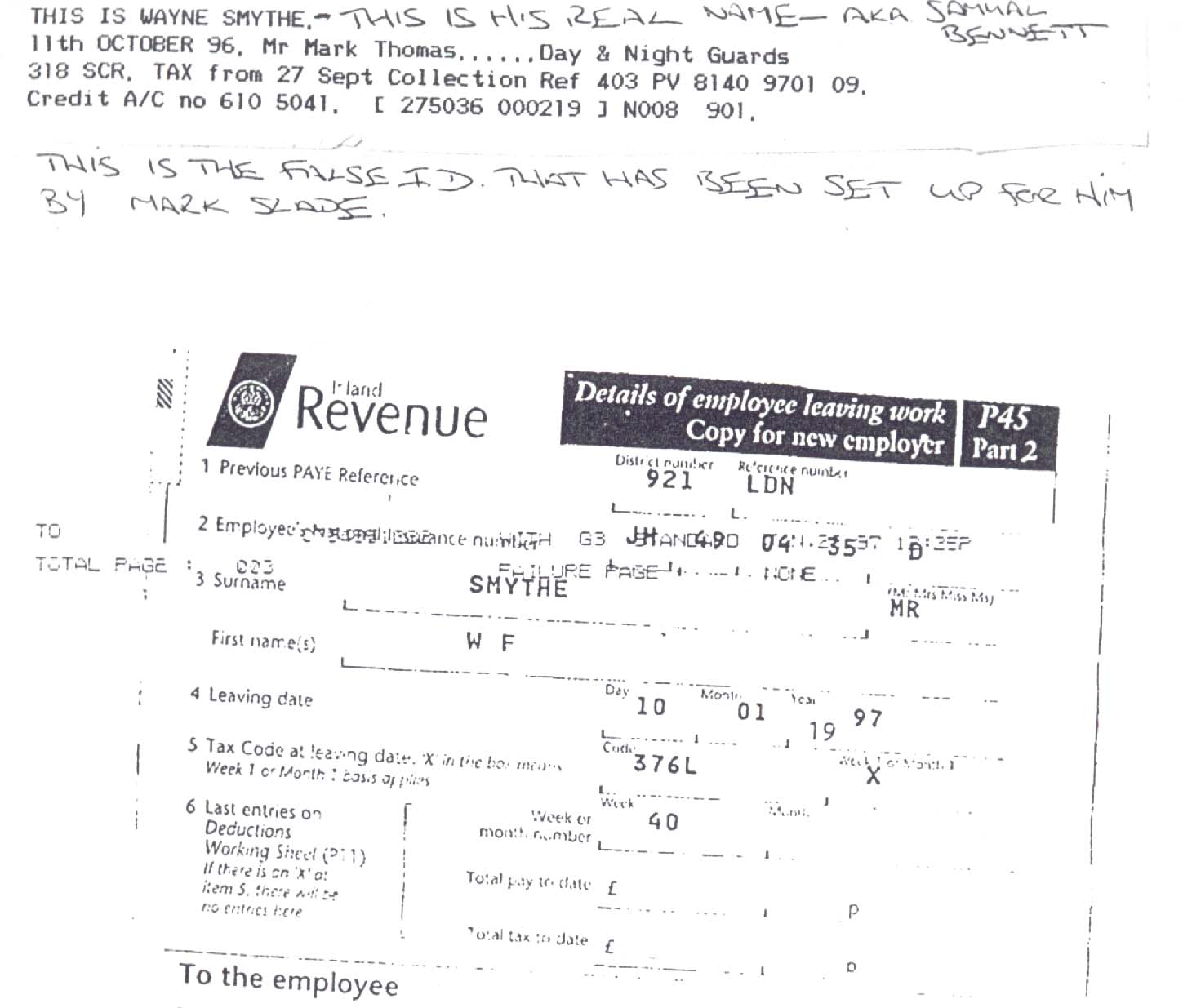 _______________________________________________
THIS DOCUMENT PROVES HOW EASY IT WILL BE FOR CRIMINALS TO STAY IN THE SECURITY INDUSTRY
WE ALSO HAVE INFORMATION THAT MARK SLADE HAS NO PROBLEM OBTAINING PASSPORTS